Podcast: Play in new window | Download (26.5MB)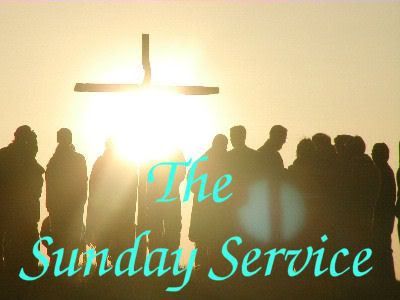 You know, often there are times when things go wrong. And I imagine, I probably get as many of those "times" as the average Joe. No… The average TOM. I get just as many as most folks. Some more, some less, but bad things do happen. And most of the time, the response that rolls off my lips when in the midst of one of those times where you just don't understand it, there's really no one to blame, and it's not going to fix itself, is "Ya gotta love it!" Sometimes, when I am especially disgruntled or in a sarcastic mood, I even add, "Ya don't know what ELSE to do with it".
Now, a good many people either laugh at this or they look at me like I've popped a cork, but most generally, just saying those words helps me to assimilate, or "absorb" the situation at hand, and move on.
This evening, at work, we had someone who did a "No call, no show" on us. Meaning, of course, they didn't come to work as expected and did not call to let anyone know about it. Most of my coworkers grumbled and complained, as many would. This usually means a lot of extra work for however many hands are left. Me, I rattled off, "Ya gotta love it".
Again, the strange looks. I can imagine how they must have felt. For that matter, in the occasional time that I have been asked what I meant by those words, I never really clearly described it, nor had I taken the time to think a lot about it myself. You see, it goes back many years for me, when a good friend of mine had about the same habit of saying it that I have now. I just kind of picked it up and plopped it right into my vocabulary.
But tonight someone did ask. In fact I think they almost thought I was making light of the situation. Unfortunately, I was ill-prepared to answer at the moment. This experience, though, got my mental wheels turning, and the answer had already been right in front of me, earlier this week during my personal devotions:
In Ephesians 4, verses 1 through 5, it states:
Ephesians 4
1 Therefore I, the prisoner of the Lord, implore you to walk in a manner worthy of the calling with which you have been called, 2 with all humility and gentleness, with patience, showing tolerance for one another in love, 3 being diligent to preserve the unity of the Spirit in the bond of peace. 4 There is one body and one Spirit, just as also you were called in one hope of your calling; 5 one Lord, one faith, one baptism
(NASV)

Did you catch the answer, there? Let me repeat it for you: walk in a manner worthy of the calling with which you have been called, 2 with all humility and gentleness, with patience, showing tolerance for one another in love.

I had been studying Ephesians all of this past week, and yet the answer did not come quickly to mind at the moment. But later, after I got home and reviewed my reading, there it was as plain as day.
What Paul is saying in that passage is, "In light of all this, here's what I want you to do. While I'm locked up here, a prisoner for the Master, I want you to get out there and walk—better yet, run!—on the road God called you to travel. I don't want any of you sitting around on your hands. I don't want anyone strolling off, down some path that goes nowhere. And take note that you do this with humility and discipline—not in short bursts, but steadily, pouring yourselves out for each other in acts of love, alert at noticing differences and quick at mending fences. You were all called to travel on the same road and in the same direction, so stay together, both outwardly and inwardly."
The road we are given is the road we travel. And we are told here, that even when the road turns rocky, to pour ourselves out for each other in acts of love.
When the kids (or the parents) are disobedient and cranky? "Ya gotta love it".
When the cable guy doesn't show up between 1 and 4 as promised? "Ya gotta love it!"
When your spouse forgets an important appointment? "Ya gotta love it!"
When someone, somewhere, messes up and creates more work for you and everyone around you? Ya GOTTA love it!
Romans 5:8
God demonstrates His own love for us, that while we were yet sinners, Christ died for US
(NASB)
This is the collective us. The disobedient, wandering, failing and falling US. And He did so unconditionally, only asking that we love each other- not just Christians or church members or family, but each other- in all humility and discipline, pouring ourselves out to and for each other!
This was a missed ministry opportunity for me. I should have been fully ready with an answer for those words I have used, literally for decades, so flippantly.
1 Peter 3
15 but sanctify Christ as Lord in your hearts, always being ready to make a defense to everyone who asks you to give an account for the hope that is in you, yet with gentleness and reverence;
(NASB)
You might not see it as so serious a situation. Yet tonight I felt convicted over the matter. Maybe I couldn't have opened up into a full-blown discussion at the moment, but I could have taken the opening as an opportunity to prepare to share; He wanted to know why I said, "Ya gotta love it." My response could have been something so simple as to have said, "When you have a some free time, there's a friend I would like you to meet." and followed up as time allowed.
Our reactions in times of stress or disappointment speak volumes for the hope that is in us. The more we learn of the love of God through Christ, the more we realize how important it is for others to know that peace that passes all understanding and to "speak up" in His name. It's not quite as hard as it seems either; I myself, for years, used to freeze up at crucial ministry opportunities out of a fear of "getting it wrong". But in the word of God, there is no wrong, just as in Christ, there is nothing fickle or false (James 1:17). My fear of getting it wrong was purely and simply a lack of fully preparing myself in the word.
For all of us, our point of contact for the cause of Christ is wherever our feet happen to be planted. To repeat myself, Our response at critical moments speaks volumes for the hope that is in us. Take that time, starting now, to get to know Him better, deeper, and more intimately so that others can hear from you just why you have that HOPE when things go wrong.
When we take the time, regularly and diligently, to dig into the word and prepare our hearts through the word, the Holy Spirit will use that word to change us in accord with God's will in our lives, and help us to know the importance of a relationship with him and overcome those moments of fear and hesitance. Then we can begin to clearly see just why "Ya gotta love it!"
Our praise team today:
WhigTunes
Dave Berland
Chris Bradley
Jason T of Calvary Chapel
Dan Adkins
Please visit the artist links to the left and let them know how much you appreciate their music and worship offering!